Good evening!
I hope that you all are doing splendidly. I am continuing to catch my pictures up to the present, and I am getting a bit closer! These photos were taken back in the beginning of March when our Azalea bushes were in their fullest glory. There were so many flowers bursting with color that you could barely see the leaves! It was glorious.
I have paired the pictures with the lyrics of a song that has been a blessing to me in recent days. The song's title is My Shepherd, and it is sung by Michael Card. The music itself is beautiful and peaceful, and the lyrics were taken directly from Psalm 23. I find that Psalm to be one of the most calming, comforting passages in all of Scripture. It paints a sublime picture with words that are rich and deep. The Lord is my protector and sustainer! What do I have to fear?
Enjoy. :)
| My Shepherd |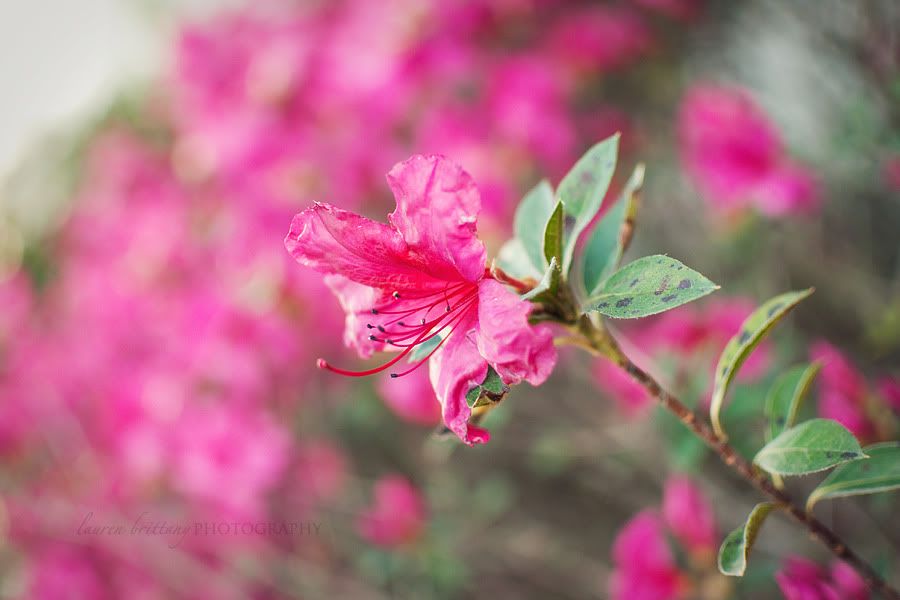 The LORD is my Shepherd
And so I lack nothing





In meadows of green grass
He lets me lie down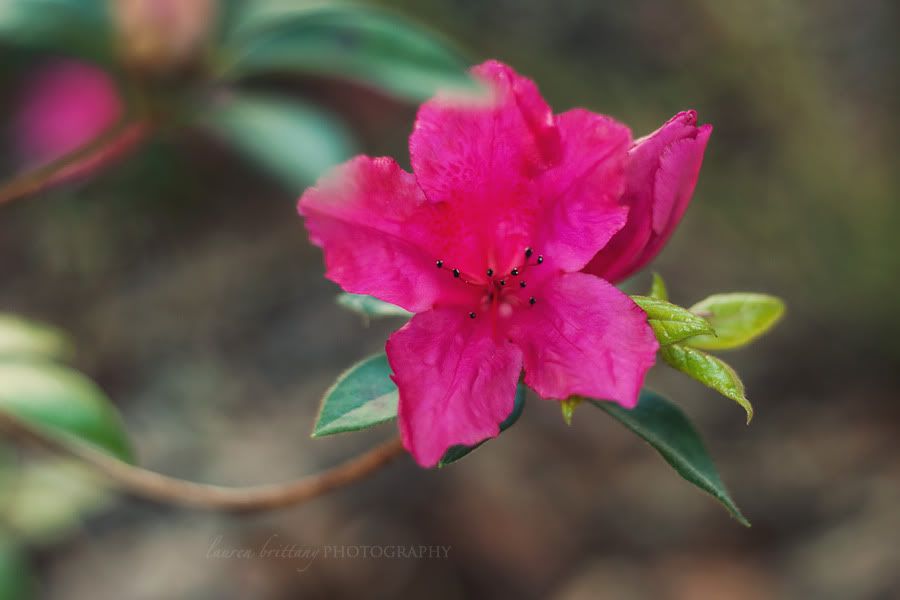 Beside the still waters
He patiently leads me
Restoring my soul, restoring my soul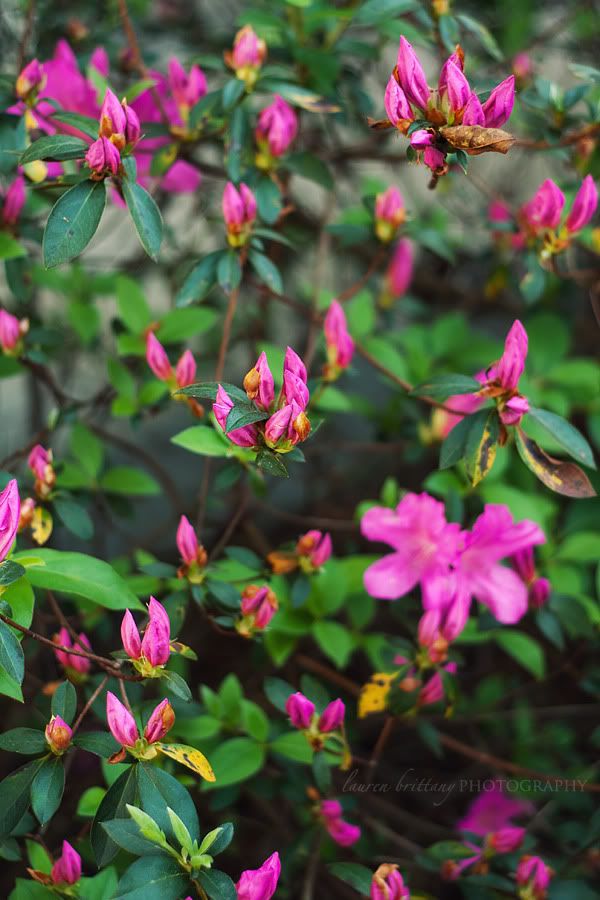 For His holy Namesake
He guides me by right paths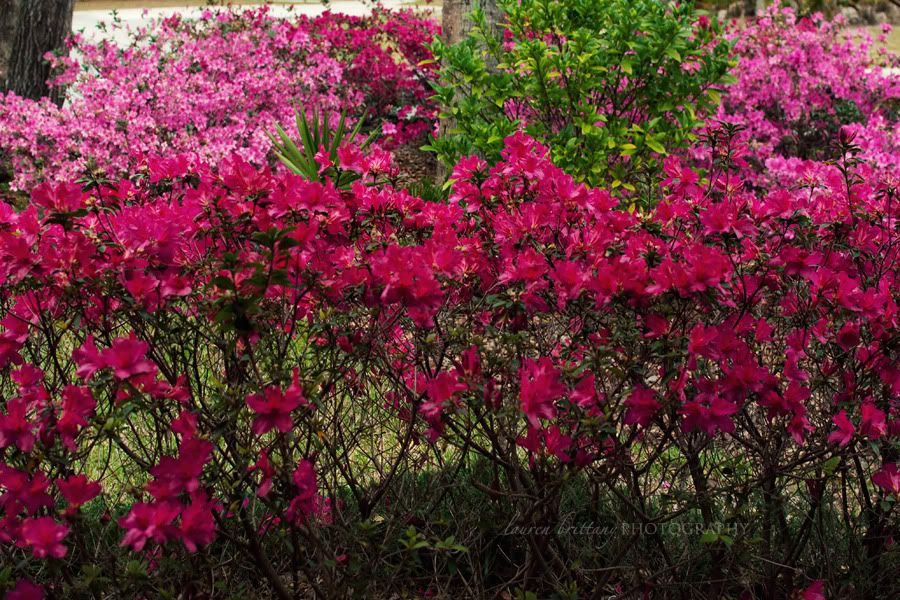 Though I may stray to
The vale of deep darkness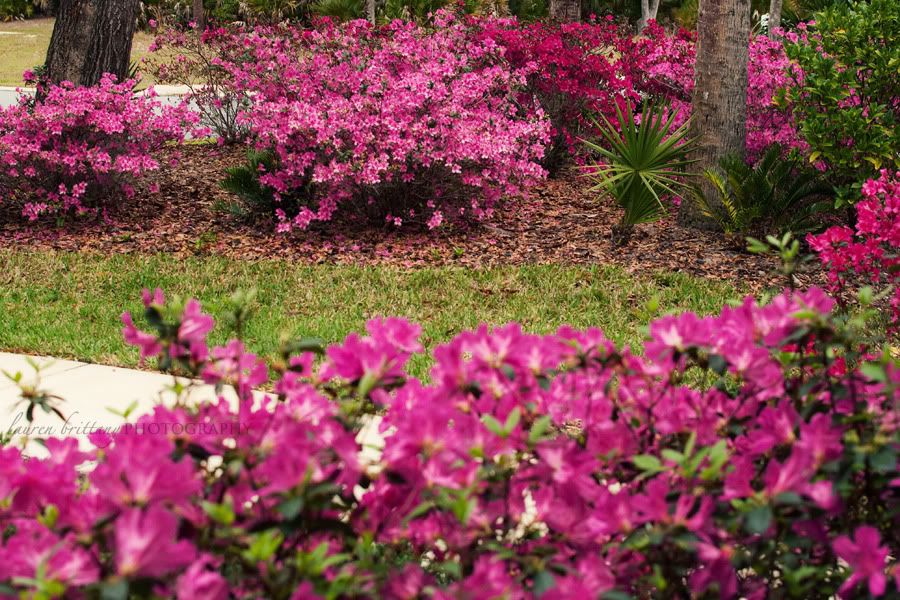 I fear no evil
For You are there with me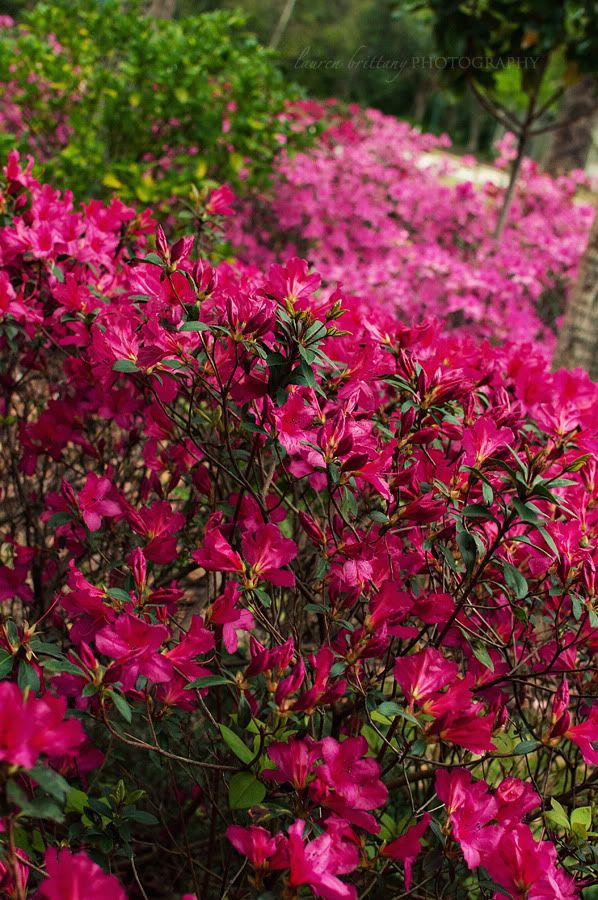 Beside me Your rod and staff
They comfort me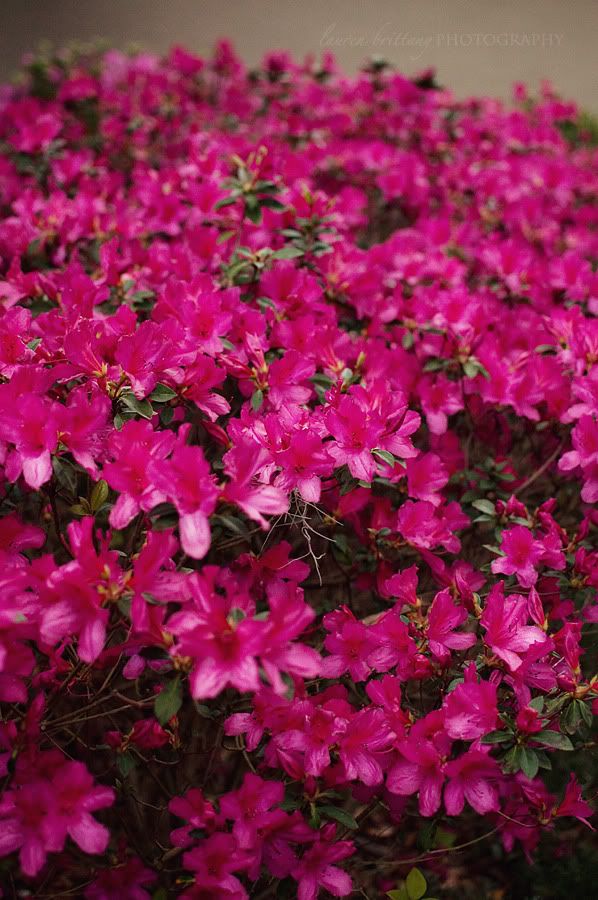 You prepare a table
Before my enemies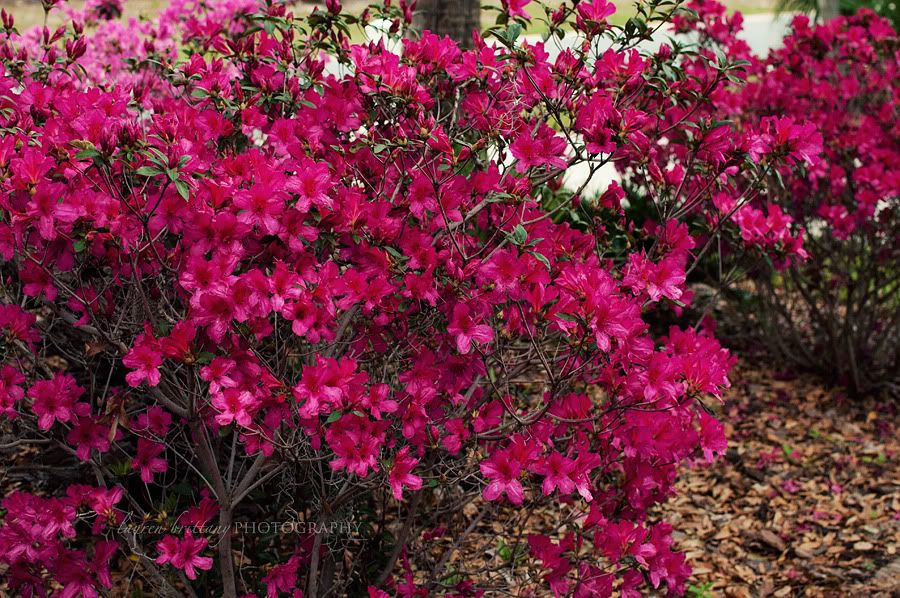 My head you've anointed
My cup's overflowing





Your goodness and mercy
Will follow me all the days of my life




And I'll make my home place
In the house of the LORD.